Whether its for the best Halloween costume, a pumpkin carving contest, best decorated house, a Halloween costume party or just giving them out to trick or treater's, Halloween awards are a wonderful way to recognize and reward both kids and adults who have gone above and beyond for Halloween.
You might be surprised to learn that there are a variety of Halloween related awards available. Trophy's, Medals, Ribbons, Wall Plaques, Certificates and Sashes are a great way to give special people recognition on Halloween.
If giving awards to children be sure to give every child an award, even if it is a "Special Mention" award, so as not to hurt any of the children's feelings.
Printed Halloween Certificates of Recognition are an easy and customizable way to give out an award on Halloween. Feel free to use our free, downloadable Halloween Award Certificates in MS Word format.

Below are some our favorite Halloween awards which are available online from a variety of retailers for purchase.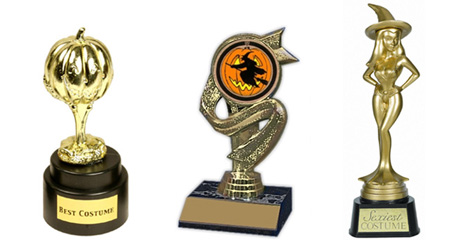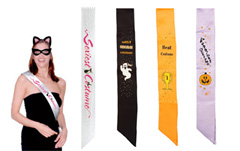 Whether you are a parent, teacher or just someone that loves Halloween, printed certificates of award are a wonderful way to give recognition to both kids and adults on Halloween and will be a cherished keepsake to display on thier wall by the recipient.
Below are three Halloween Award Certificates we created in MS Word that you can print on your own home printer. Since we used a variety of fonts that you may not have on your computer, you may need to change some fonts to those that you do have.
These documents are free to use for personal, non-commercial use, but may not be re-distributed. You can change or adapt them to suit your specific needs.
Click on an image to download that particular award document.