Hauntings and Horrors - Season One
Produced for the Destination America channel, Hauntings and Horrors investigates spooky stories and strange happenings. Great to watch during the Halloween season. Premiered on June 06, 2014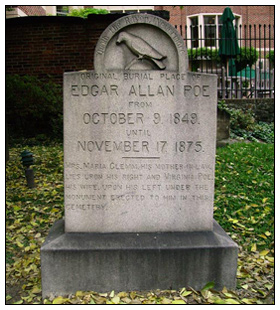 Episode 1 - Spooky stories and strange happenings are investigated in this series, which begins with a look at the legendary Goatman of Maryland. Also: sightings of an alleged banshee riding on horseback through West Virginia; and claims that the Listowel Ripper haunts the jail in Canada where he was executed.
Episode 2 - The grave of Edgar Allan Poe is visited. Also: ghost stories surrounding an old tunnel in West Virginia; and an investigation into a phantom island that was once believed to exist off Newfoundland.
Episode 3 - A haunted sanitarium in Louisville; the headless ghost of a nun in Miramichi, N.B.; the Burlington Bay Ghost.
Episode 4 - An allegedly haunted labyrinth of underground tunnels in Peterborough, Ont.; a possible alien invasion in Kentucky; apparitions of a phantom hearse and red-cloaked woman in a Newfoundland cemetery; and claims of a Viking ghost boat.
Episode 5 - Claims that the Fortress of Louisbourg in Nova Scotia is haunted are investigated. Also: a former prison located in Moundsville, W.Va.; and the USS Constellation.
Episode 6 - An investigation into whether two British Columbia women were abducted by aliens; a set of cemetery gates with alleged paranormal properties; and reports of terrifying encounters occurring near Pennsylvania's Columbia River.
Episode 7 - Alleged UFO encounters and Sasquatch sightings during the 1970s are investigated. Also: the story of a howling ghost in the woodlands of Miramichi, N.B.
Episode 8 - A haunting at the Northwest Mounted Police outpost known as Fort Saskatchewan is investigated, along with terrifying encounters above and below the ground in Pennsylvania caverns. Other creepy sites include Mary Ellen Spook Farm in Caledonia Mills, N.S., and Gallows Hill in Salem, Mass.
Episode 9 - Stone chambers in New York's Hudson Valley and paranormal phenomena; the ghost of Father Renard of Alberta's Lac La Biche Mission; an 1800s prostitute who supposedly haunts the streets of Montreal.
Episode 10 - Spectral encounters at Cornwall Jail; Irish famine ghosts that haunt McBurney Park in Kingston.
Episode 11 - Canadian Sasquatch researchers; ghosts of the Hamilton Customs House.
Episode 12 - Investigations into possibly haunted locations include the Fiddler's Green Irish Pub in Cambridge, Ont.; and sightings of the ghost of Tom Thomson at Algonquin Park.
Episode 13 - The allegedly haunted Fan Tan Alley in Victoria, B.C., is investigated, along with the mysterious history of the Keefer Mansion in Thorold, Ont., and sightings of a ghost at an amusement park in Canada.