MAIN CONTENTS

Featured Articles
The latest Halloween articles from the staff of Halloween Online.
Halloween Costumes
Halloween Costumes, Halloween Masks and Makeup ideas.
Halloween Decorations
Halloween decorations you can make or buy for the spookiest night.
Halloween Recipes
Our cookbook filled with Halloween recipes, tasty tricks and treats.
Halloween Games
Spooky Halloween games adaptable for both kid's and adults.
Halloween Party
Halloween Party planning and ideas for your festivities.
Halloween Safety
Safety information, tips and suggestions for a safe Halloween.
101 Halloween Tips
That's right, 101 great Halloween tips, ideas and suggestions!
Halloween Props
Spooky Special Effects and Props for your Halloween haunt.
Pumpkin Carving
Pumpkin carving tips for carving your Halloween Jack O' Lanterns.
Movies & Music
Suggestions for the best Halloween music and Halloween movies.
Halloween Crafts
Halloween craft ideas and instructions for lots of Halloween fun.
High-Tech Halloween
Ghostly gadgets for your computer, cell-phone, Palm Pilot and more!
Las Vegas - Nevada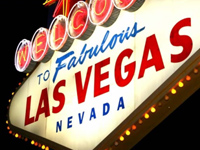 If there's one city in America known for wild entertainment, it's Las Vegas and celebrating Halloween in the town that never sleeps is no exception!
Events include a vast array of commercial and private Halloween parties ranging from tame to outrageous. Many of the casinos, hotels and resorts hold Halloween masquerade balls, costume contests, shows and other entertainment geared towards both adults and families.
Haunted Attractions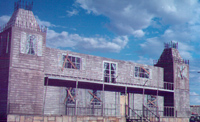 There are plenty of haunted attractions including the notorious Monster Mayhem event, that brings a new level of horror and shock. A whole village filled with theme based haunted houses including The Haunted Mansion, The Bloody Meathouse, The Castle of Carnage, Hysteria Hotel, The Morbid Clown Manor, The Crematorium and The Haunted Jailhouse, all deliberately designed to fray your nerves, and to make your blood run cold in your veins! And don't forget The Boneyard - an above ground graveyard just like in old New Orleans, with rotting corpses and lurking ghouls guaranteed to make your skin crawl.
The Haunted Las Vegas Tour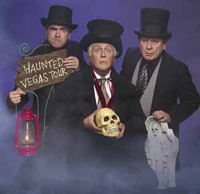 The "Haunted Las Vegas Tour" is a spirited and spooky ghost tour that will take you to the haunting grounds of Bugsy Siegel, Liberace, Redd Foxx and Elvis. Robert Allen, creator of Haunted Vegas Tours, now makes it possible to visit such eerie sites by offering a guided Tour and Show, featuring Sin City's Darkest Ghostly Secrets.
The tour covers such sites as the "Motel of Death," where numerous celebrity deaths have occurred and the former home of a Las Vegas legend where his ghost continues to haunt despite numerous attempts to exorcise it. Click here for more information.
BITE!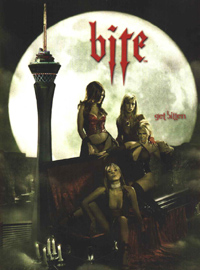 The Vegas style show "Bite", at the Stratosphere Hotel & Casino, is an erotic and sensual topless revue based on deliciously evil vampires with a simple story line of sin, sex and seduction. The show centers around the Lord Vampire and his search for the perfect female specimen that he will seduce and turn into his queen of the night.
Aiding the Lord is his coven of sultry and nimble dancers, the Erotic Angels of Rock. Their story is told through classic rock songs from the 1970's, 1980's and 1990's. Throughout this extravagant stage show, select audience members will be chosen to become part of this erotic vampire adventure.
Be aware that this is a very risqué show that is for adults only, but what else would you expect in Las Vegas! Click here for more information!
When visiting or investigating any spooky place be sure to obey all local laws and always respect the privacy of land owners and residents. Always get advance permission to enter private property. Never trespass on, take anything from or damage anyone's private property. Always show respect!
Halloween in Las Vegas has information and listings of all the spooky events and attractions going on in our hometown.